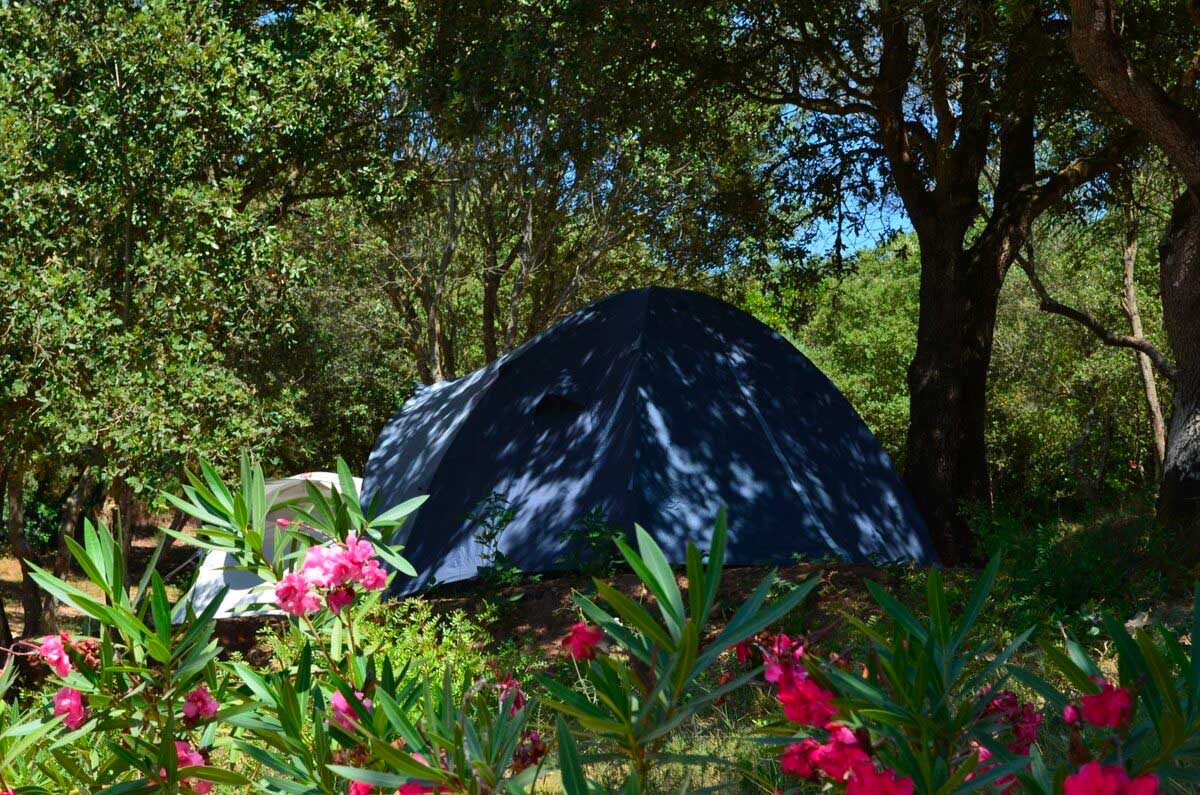 Locations
Very quiet campsite with a family atmosphere, which extends over 6 hectares of oaks and olive trees.
Book
Description Locations
Regarding the electricity, it is suggested to plan a 30 meters extension lead and a european adapter. Electric hobs are forbidden.
Fridges are available for renting.
The car will not necessarily be right next to the campsite.
Rates
Locations High season
| | |
| --- | --- |
| Adult | 9.20 € |
| Child (up to 7 years) | 4.90 € |
| Tent (small) | 3.50 € |
| Tent (medium) | 4.80 € |
| Tent (large) | 7.50 € |
| Car | 4.00 € |
| Caravan | 8.00 € |
| Trailer | 3.00 € |
| Camper/truck/van | 8.00 € |
| Motorbike | 3.00 € |
| Electricity (6A) | 5.00 € |
| Top refrigerator rental | 7.00 € |
| Adult visitor | 10.00 € |
| Child visitor | 8.00 € |
Locations Low season
| | |
| --- | --- |
| Adult | 7.50 € |
| Child (up to 7 years) | 3.90 € |
| Tent (small) | 3.00 € |
| Tent (medium) | 4.00 € |
| Tent (large) | 6.00 € |
| Car | 3.50 € |
| Caravan | 6.00 € |
| Trailer | 2.80 € |
| Camper/truck/van | 6.00 € |
| Motorbike | 3.00 € |
| Electricity (6A) | 4.50 € |
| Top refrigerator rental | 6.00 € |
| Adult visitor | 10.00 € |
| Child visitor | 8.00 € |
Services
Do not think about anything and relax. We offer many services to facilitate your holidays :
Free Wi-Fi at the reception and paying at the campsite
We accept animals
Playground for children
Table tennis and table football at the restaurant
Bowling alley behind the shop
Library with free access at the reception
Board games at the reception
Shop near the reception :
Corsican products, fruits and vegetables
bread and pastries
tobacco, postcards and stamps